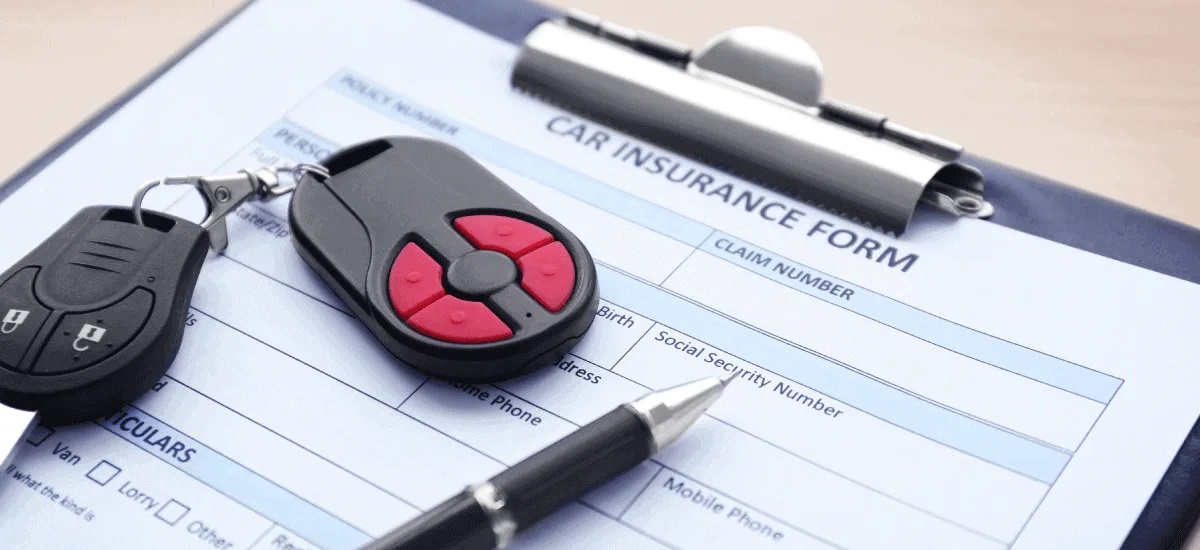 Queries About Vehicle Insurance Coverage
When purchasing a car, whether brand new or second-hand, the question of a car warranty will emerge. Do you know what this entails? How is your extended warranty applicable? Which car parts are covered? Knowing what your warranty covers and includes can save you from a financially-disastrous repair invoice.
A warranty is especially for mechanical breakdown claims. A service plan covers claims based on replacing service parts like spark plugs, oil, fuel filter, air filter, and oil filter during your annual service.
'Vehicle owners looking to protect their cars can consider purchasing vehicle insurance. Some new car owners who may need more clarification about the benefits of having a car insurance plan probably never looked at it intensely. At the same time, vehicle owners having older cars may have apprehensions about finding strategies that can sufficiently cover their vehicles.
Whatever the case, many car owners can still have doubts about car warranty coverage. If you are in the same league of hesitant car owners, the best thing you can do is get in touch with your cheap car insurance provider to understand the policy benefits. Car warranty is primarily available in three levels of cover – third-party property damage, third-party fire and theft, and comprehensive car insurance.
Assess your vehicle needs, usage, and affordability before signing up for a car insurance plan. Also, read the policy disclosure statements carefully to take advantage of the fine print containing important information. And it would help if you knew that vehicle maintenance can play a crucial role in extending your car's life and reducing on-road risks; however, it may have little impact on your vehicle insurance premiums.
This article focuses on a few queries insurers frequently receive about policy inclusions.
Will my policy cover mechanical issues?
Vehicle insurers will not cover mechanical issues/breakdowns because of constant wear and tear. You may need to pull out your savings to fix your damaged car in times like these.
Remember that only a comprehensive car insurance policy covers loss/damage to your car due to unanticipated events like accidents, fire, theft, vandalism, and extreme weather. Also, a third-party fire and theft policy may financially protect your vehicle in case of fire, theft, or attempted theft incidents, but not for road accidents.
Will my policy cover engine collapse?
Vehicle insurers don't cover your car for hardware (electrical and electronic components), software, structural, and mechanical impairments. The only case when your vehicle's mechanical failure may be covered is when the crash was due to an insured event. In this case, your car insurer may support you with the repair or replacement costs.
However, if you have opted for roadside assistance, you can summon professional help to fix your vehicle by contacting your car insurer. Or you can arrange for towing and consider getting your vehicle's engine replaced by the manufacturer/car dealer if it malfunctioned within the warranty period.
Will my policy cover regular vehicle repairs?
The answer is – NO. Your vehicle will not be covered for scheduled maintenance services.
Will my policy cover loss/damage to my parked vehicle?
Yes, suppose you have comprehensive car insurance. In that case, your insurer may compensate for any loss/damage to your car because of accidents, vandalism, theft, attempted theft, or extreme weather events when left unattended depending on your policy's coverage.
Your insurer may track down the guilty party and recover your vehicle loss/damage costs from them or their insurer. Regardless, you can still file a claim with your insurer while paying the applicable excesses to manage the situation.
1 Carefully read the terms and conditions.
The customer has yet to be briefed by the dealer or has yet to read their terms and conditions. This particularly relates to the fact that a vehicle needs to be serviced within the first month or after it has driven 1000 km, whichever is first.
2 Inspect if the vehicle was due for service.
Study the service history of the vehicle you plan to purchase. Is it due for its service? If so, make sure the dealer services the car. After all, they are selling you a mechanical warranty. Salespeople aren't obligated to inform you, nor are they bound to service the vehicle. It's eventually your responsibility as the car owner.
3 Service intervals vary.
Service intervals vary in each vehicle, so ensure you read your conditions to safeguard your car warranty. Some warranties require vehicles to be serviced every 10 000 to 15 000km or 12 months, whichever comes first.
4 The dealer might not cover the total amount.
Warranties are there to help if your vehicle has a mechanical breakdown. In other words, your claim amount for the replacement part and associated labor cost will be considered and paid in full (rarely occurring), or a contribution to the amount will be made. For example, if your car suffers cambelt failure, a service that could cost "up to" R3000, a dealer will consider paying up to R3000, including labor. On the other hand, the dealer might contribute a partial amount of R1500, and the customer would need to pay the rest. This is why an extended warranty is considered.
These are some common questions vehicle owners may have regarding car warranty coverage. Even with a car warranty, vehicle breakdowns due to mechanical flaws and car maintenance bills are not covered. Have a brief chat with your vehicle insurer to understand how and when the benefits apply.