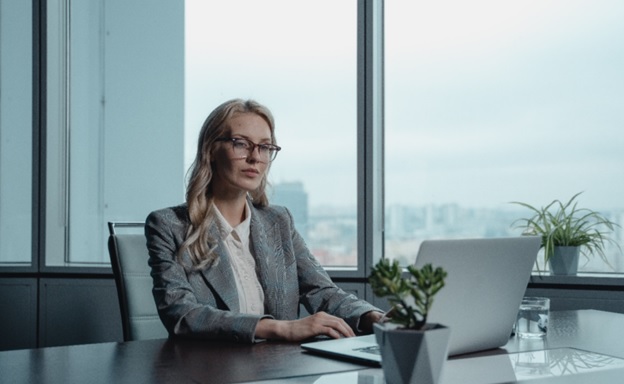 Why and When Should You Hire a CFO for Your Business
Poor financial management is one of the major reasons why start-ups fail within two years of their launch. Strong financial management is crucial for every company to manage its monetary flow and reach its goals. For this reason, companies seeking to stand out among their competitors tend to invest in hiring a competent Chief Financial Officer (CFO) or interim CFO depending on the needs.
During the next three to five years, the demand for CFOs is expected to increase, according to the Institute of Management Accountants. Since they play an indispensable role in boosting profitability, attracting investors, and satisfying shareholders, it's only natural that CFOs will be in high demand.
Here are some reasons why organizations should hire CFOs today:
1. Overseeing financial activities
The most critical tasks for business owners are steering their organization to new heights, expanding operations, and expanding market share. Managing and monitoring every business function can be challenging and time-consuming at the same time, which is why the C-suite exists. Shareholders (owners) can divide essential business functions among competent executives, such as the chief financial officer.
A CFO's job is incredibly complex—from analyzing the financial pluses and minuses of the company to ensuring consistent cash flow and great returns on investments. Additionally, they are in charge of guiding the yearly budget building process and making sound financial forecasts. Not only must they lead a large team of various professionals, but they must also recognize when course correction is required to move the business forward.
It is crucial to select a highly qualified CFO with impressive academic credentials. Look for candidates with higher education, including MBA or EMBA degrees, as well as years of experience. EMBAs prepare individuals for executive roles and give them the skills and capabilities necessary to lead organizations, so prioritize them when comparing MBAs and EMBAs.
2. Smoothing out cash flows
Over 60% of businesses fail within three years due to lack of control in their cash flow, which can be detrimental as it is essential for the other business operations to run smoothly. To prevent such a situation, you must have a trusted executive that oversees cash management. If you wait until the last minute and come up with emergency plans, it will not be effective in the end. As cash fuels all functions, you would need to shut down operations if an issue arises.
The CFO can handle all aspects of cash flow, including approaching debtors and paying lenders.
3. Boosting profits
In spite of the fact that your business is already producing lucrative results, reaching your highest financial goals remains a mere plan without the assistance of a chief financial officer. CFOs are responsible for making accurate reports, predicting profits and losses, and creating strategies to boost profits. The company won't break down if you get quick returns and reduce expenses.
Through their years of experience and exceptional skill set, CFOs can save companies from bankruptcy and take them to unprecedented heights.
4. Reducing risks
As a worst-case scenario, every business is at risk of reduced profits, market downturns, and bankruptcy. The CFO's role is to proactively overcome these risks.
CFOs are responsible for identifying risks, devising strategies to mitigate them, and ensuring proper risk management.
When to hire a CFO?
The old rules of business state that companies should wait to hire a CFO until they have reached about $100M in their total revenue or are preparing their company for an IPO. Fortunately, that is no longer the case or the best course of action for any organization – big or small. As finance plays a significant role in companies today, it is crucial to hire a Chief Financial Officer early.
Besides managing financial data, CFOs are also crucial to forecasting, modeling, and implementing financial strategies. Starting a start-up during the early years of its launch can greatly benefit from hiring a CFO due to major shifts in trends and the economy.
Nevertheless, hiring one too early can cause issues for the business. It is appropriate for the founding team to handle business finances during the early years of the business. The time has come to hire a CFO who can handle the company's financial activities once they become too busy or their expertise is needed elsewhere.
Consider the company's funding when deciding, since hiring a CFO can also be expensive.
What to look for in a CFO?
If you are hiring a CFO for the first time, it can be quite confusing what to look for. However, a competitive CFO should have the following qualities and skills:
Analytical and problem-solving skills

Skills in leadership and management

Skills in risk assessment and mitigation

Teamwork and effective communication

Intelligence in terms of emotions

Skills in technology

Mindset of strategic thinking

Management of people
When hiring a CFO, determine which skills are most critical for your organization type and market and look for them.
Conclusion
Your company needs a CFO to ensure smooth financial operations, increase revenue, and increase profitability. A good financial structure can help your company maintain its cash flow, if not improve it. They can also help you expand your investor pool and produce lucrative results on a yearly basis.
As a result, if you're still in your unstable years and cannot afford to hire a full-time CFO, you can hire a CFO to fulfill your needs. You don't have to have a huge corporation to take advantage of the benefits of a CFO. But several other financial consultancy providers can offer flexible benefits that fit your needs and fulfill your expectations.