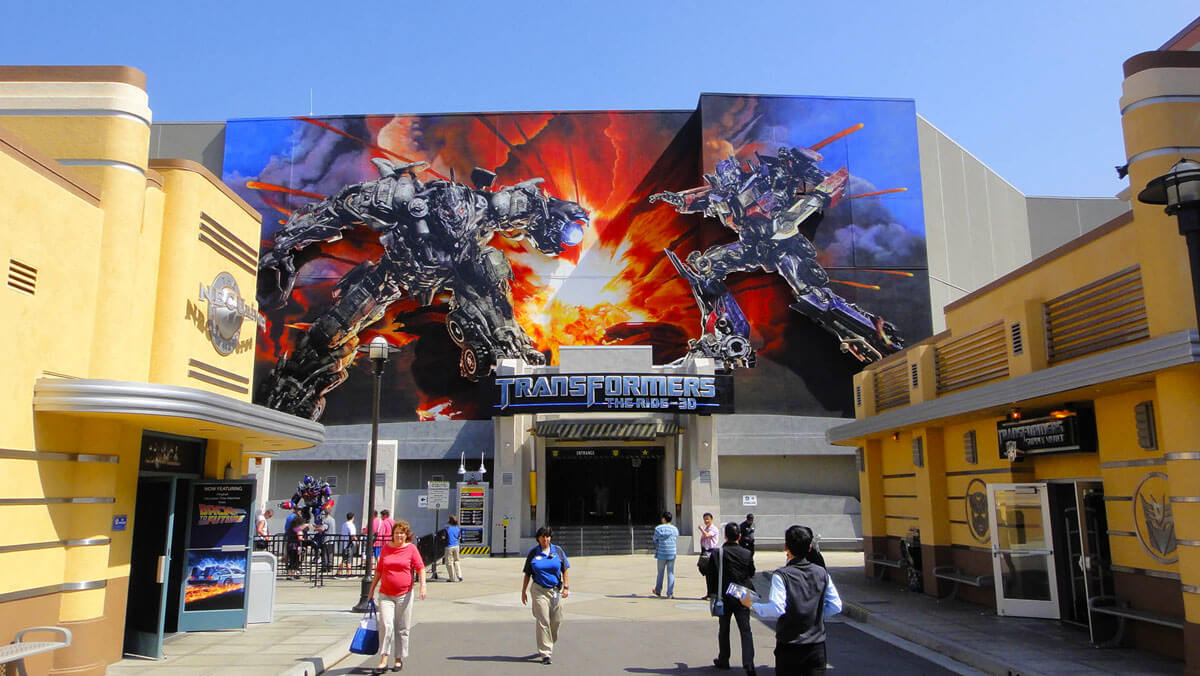 13 TIPS & TRICKS FOR VISITING UNIVERSAL STUDIOS HOLLYWOOD IN LA (FIRST-TIMER'S GUIDE)
Here are our top recommendations for Universal Studios Hollywood in LA:
1.  Avoid weekends and holidays:
Avoid weekends and school holidays when visiting LA, especially if going to Universal Studios because famous season travel may have crowded days. Weekday visits to Universal Studios Hollywood have benefited by avoiding crowds as there were Flexible ticket pricing offered with lower fees on weekdays. Know more about universal studios
2.  Be early and stay late.
Maximize your Universal Studios Hollywood experience by
Arriving early and staying until the park closes to make the most of your visit. Opening times vary by season as the Park is least busy right after opening. Prioritize popular rides by going to them first thing in the morning, especially if you arrive early.
Save popular rides for later in the day and ride them before the park closes.
3.  Use express tickets to skip lines:
Express tickets can save time waiting in queues for rides, shows, and attractions. This ticket costs more but allows faster access to all attractions once daily. Buy a VIP ticket for unlimited express access. This ticket costs more but includes parking, snacks, lunch, and a studio tour.
4.  It is recommended to book in advance:
Universal Studios LA tickets are available at the entrance. Lines are long and getting a ticket takes up to 30 minutes or more. Doesn't consider security checks or wait time to enter the park.Book tickets in advance. With an electronic ticket and QR code, skip the ticket desk line and go straight to the entrance.
Three options to consider.
standard: Tickets allow access to all attractions and the park.
express: Express tickets can be booked as an upgrade. Universal Express™ offers fast access to all rides, shows, and attractions (once per attraction).
VIP: VIP tour includes fast-track access, a film studio tour, valet parking, and meals.
5. Don't Bring Big Bags:
Bring only essential items to enjoy Universal Studios Hollywood. Don't bring big bags. Pack only suggested items and avoid unnecessary things.
Security check like an airport. Security may inspect bags and ask you to remove your belt. Not a big concern compared to rides and attractions.
Store backpacks in the locker for thrilling rides. This can waste a lot of time.
6. Bring water and some snacks:
Bring water and snacks for convenience, despite previous advice against a large bag. Bring a refillable water bottle and snacks for lunch. Attractions are less crowded during lunchtime, so it's quieter. Eat later than most people.
7. Research Which Shows & Attractions You Want to Do:
Research shows & attractions before visiting Universal Studios by narrowing down your options to the experiences you're most interested in. You can't see everything in a day unless it's a quiet day or you buy fast-track tickets. You may not be interested in everything.
Research shows, rides, and attractions to prioritize.
8. Don't Miss the Studio Tour:
Don't miss the Studio Tour at Universal Studios Hollywood. Universal Studios' World Famous Studio Tour sets it apart from other theme parks.
Universal Studios Hollywood is a working film studio that makes movies. You must see where the magic happens on your trip here.